SPORTING PROVISION
SPORTS FUNDING
Every school receives a sports grant as part of the Olympic legacy from London 2012.
Sports Grant Impact Report 2015/16
Sports Grant Impact Report 2016/17
Sports Grant Impact Report 2017/2018
Sports Grant Action Plan 2018/2019
We have recently taken part in a whole school training day (May 2018) in how to deliver the Real PE programme. This is a programme that we are very excited to begin delivering in one of our 2 hours of timetabled PE each week. Click the link below to read more.
https://www.createdevelopment.co.uk/real-pe/
ASSESSING PROGRESS AND ATTAINMENT
PE Partner use a Spiral Curriculum approach to education, that introduces key concepts to students at a young age and covers these repeatedly, with increasing degrees of complexity. For more information about this see the pdf. link below.
SCHOOL SPORTS PARTNERSHIP
Here is a link to the School Sports Partnership website for our school, where you can find information about upcoming competitions and clubs affiliated with Asquith Primary.
http://www.leedssouthandcentralssp.org
LEEDS UNITED FOUNDATION
We are proud to be working alongside Premier League Primary Stars. This year (17/18) we will be working closely with coaches to plan and deliver fun and engaging PE activities to help pupils develop their skills in everything from balance and coordination to athletics and throwing skills. In addition to this, challenging topics such as resilience, diversity and self-esteem, will be brought to life by personal insights from children and top figures of the sporting world.
Follow the link for more information https://plprimarystars.com/for-schools
We were lucky enough to be visited by Leeds United goalkeeper Bailey Peacock, who kindly answered all of our questions about his inspirations, work ethic and hobbies outside of football.
30/30 Wristband challenge
Asquith Primary are excited to introduce the 30:30 Wristband Challenge!
This is an initiative that has been developed by the Carnegie School of Education at Leeds Beckett University, to increase the amount of physical activity (PA) that primary-age children currently do. The challenge is to be physically active enough to earn a certificate, a bronze, a silver and a gold wristband.
This is currently being trialled with KS2, please click the links below for more information.
SCHOOL GAMES MARK
We are incredibly proud to be awarded a gold School Games Award for the second consecutive year. A huge part of winning these awards is due to our level of participation in physical activity. In addition to the two hours of PE each week and a weekly mile run, we also take part in competitions and clubs both in and out of school. This is something we are very proud of!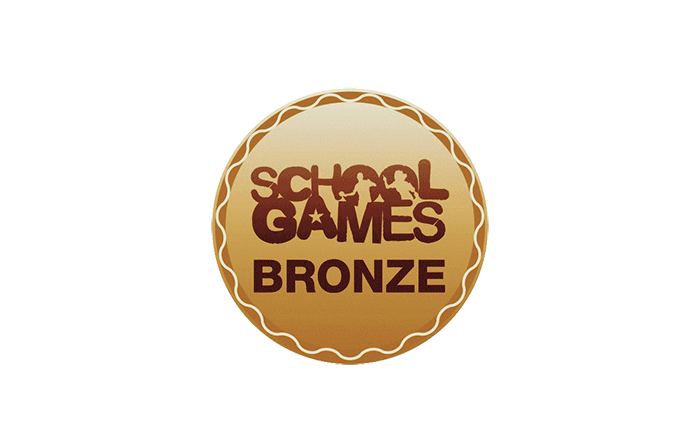 14/15 15/16 16/17 17/18
SWIMMING
Swimming lessons run throughout the year in Year 4 classes only. Please click the link to read advice for parents about swimming in school.
SPORTS CLUBS
KS1 Monday Morning Sports Club 8:00 - 8:45
KS1 Monday PE Partner Multi-skills Sports Club 3:15 - 4:15
UKS2 Monday Netball Club 3:15 - 4:15 (Sp1, Sp2)
LKS2 Monday/Tuesday Football Club 3:30 - 4:15 (Aut1, Sp1, Sp2)
LKS2 Tuesday Morning Sports Club 8:00 - 8:45
LKS2 Tuesday PE Partner Football Club 3:15 - 4:15
UKS2 Thursday Morning Sports Club 8:00 - 8:45
Year 5 Thursday Primary Stars lunchtime club 12:15 - 1:00
UKS2 Thursday PE Partner Football Club 3:15 - 4:15
KS1 Thursday PE Partner Gymnastics Club 3:15 - 4:15 (Su1, Su2)
Morning Sports Club places are offered to different children each half term, to give the maximum number of children the opportunity to get involved. Look out for the letter the first week of each half term.
More clubs will be offered throughout the year. For more details and to find out how we are getting on in competitions, please follow our sporting blog (scroll down).
For the past three years, as part of a whole school effort, each class has taken part in a weekly 1 mile run.
The benefits resulting from this have been fantastic! Not only has it been evident that children have been getting fitter, and therefore healthier, but it is also clear that they are becoming more confident, with children applying their new found determination to their work ethic in the classroom. We are keen to continue running at least once a week and ask you to please ensure that your child has appropriate footwear in school so that they are able to take part.
Sports at Asquith
Chloe WETHERILL (wetherillc) on: Sports at Asquith
Netball letters have gone out to pupils in Y5 and Y6 for the afterschool sessions starting next week. Historically, Asquith have been consistently successful in the MSSA annual netball tournament and we are getting ready early for another good go at the trophy. With last years second place still fresh in our minds we are eager to get practising and see what 2019 brings.
Netball practise will be on Tuesdays from 3:30 - 4:15 and will run from 05/03 to 07/05 with the netball tournament falling on that week on Thursday 9th May.
---