Red and Green Butterflies BLOG!
Amanda Ellis (amanda) on: Red and Green Butterflies BLOG!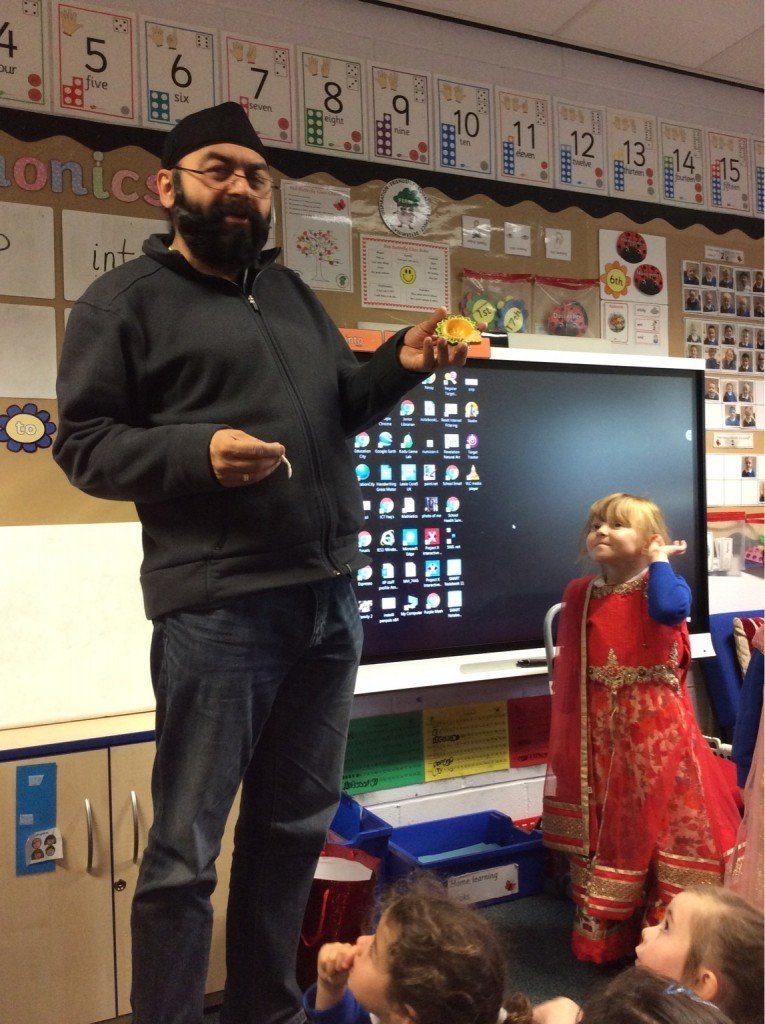 A huge thank you to Sukhleen's Mum and Dad for coming into the Butterfly classrooms this morning to talk to us about Diwali. We loved listening to Sukhleen's Dad telling us the story behind Diwali and learning that Diwali is about sharing, caring and doing good deeds. We also enjoyed seeing some of Sukhleen's Diwali clothes and we had fun trying them on. Sukhleen's parents showed us a diva lamp and explained how they put special oil in the lamp and roll up cotton wool to light it. We have had lots of fun learning about Diwali in class this week; making diva lamps in the playdough, drawing Rangoli patterns, dancing to Punjabi music and making Diwali cards.
#HappyDiwali #FestivalOfLight
---