To contact us please email - year2teachers@asquithprimary.org

Ash Class (2A) - Teacher, Mrs Holdsworth
Maple Class (2B) - Teacher, Miss Squires
Teaching Assistant working with Year 2 are Miss Crabbe, Miss Webster, Miss Gomersall and Mrs Harland.
Also Mrs Burden will support intervention work.
Unfortunately, we are unable to speak to you on the playground like we would usually do, so please send us an email or call us after school if you need to speak to us.
No equipment will be allowed in school, including PE bags and book bags or rucksacks. Only send your child with a coat, water bottle and lunchbox, if required. Please send lunch in a small lunchbox as this will be kept by your child's desk.
On PE days, you must send your child to school in their full PE kit as we are not changing clothing in school.
Ash and Maple class PE is on Monday and Wednesday
Resources for Home
In the first instance, we will only be sending home spellings and one school reading book. Additional home learning can be found at;
BBC Bitesize (which has a whole programme of catch up lessons which run alongside and complement our current teaching in class).
If your child is unable to come to school but is well enough to work, please use some of theses resources. Your child's class teacher will also be in touch via email to guide you.
Your child will be given a clear wallet to bring home their reading book and spelling book. This needs to be brought to school on Monday and Wednesday ONLY
Summer 2 topic is Through The Decades
Time Capsule arrived
What a start to our 'Through the Decades topic' at the beginning of the week lots of old artefacts arrived in our school hall. We had lots of fun look at them and find out what they were. Take a look at the photos to see what we discovered.
Dancing through the Decades
In PE we are going to be learning dances from different decades. This week we learnt the Hand Jive from the 1950s
Superhero Day
A fantastic day to end our Superhero topic. Thank you to both parents and children for making a a brilliant effort with the costume. The children and staff had a great day.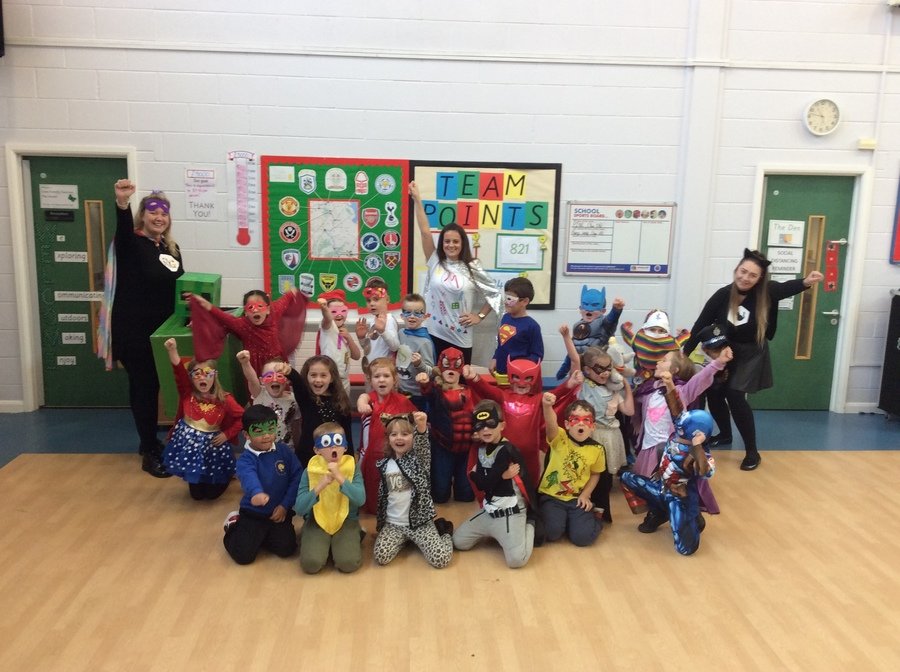 Pumpkin Soup
We read the story 'Pumpkin Soup' by Helen Cooper in class. We used this for our PSHE lesson's to discuss friendship and about getting along and falling out and how to resolve problems. We then retold the story in our own words. We have some fantastic writers in Year 2. We then followed instructions to make a paper pumpkin and pumpkin soup. Some children loved the soup, others not so much. We designed our own scary pumpkin faces too.
Black History Month
In school we are celebrating Black History Month. Year 2 are learning about the famous African-American expressionist artist called Alma Thomas. We recreated her work using water colour paint as well as using paint tools on Purple Mash.
CLUB COLOURS DAY
We all had a fantastic day celebrating club colours in Year 2. We had a fun filled football day. We wrote football poems in English, focused on greater and less than football shirts in Maths. In computing we used an art program on Purple Mash to design a football kit. Then in Art we designed our own football shirt in the style of pointillism. During our mile run we even had a visit from Top Cat. Can we just say a massive thank you to everyone who raised sponsor money too.
Year 1 and 2 spelling lists
YEAR 2 NEWS
morleya on: YEAR 2 NEWS
In Geography we have been learning about mapping and out local area. We started off by creating a map of our classroom and then our school grounds. We then went on a walk outside of the school area. We looked at the different houses and linked it to our materials topic. When we got back to school we used Google Maps to identify where some of the children live.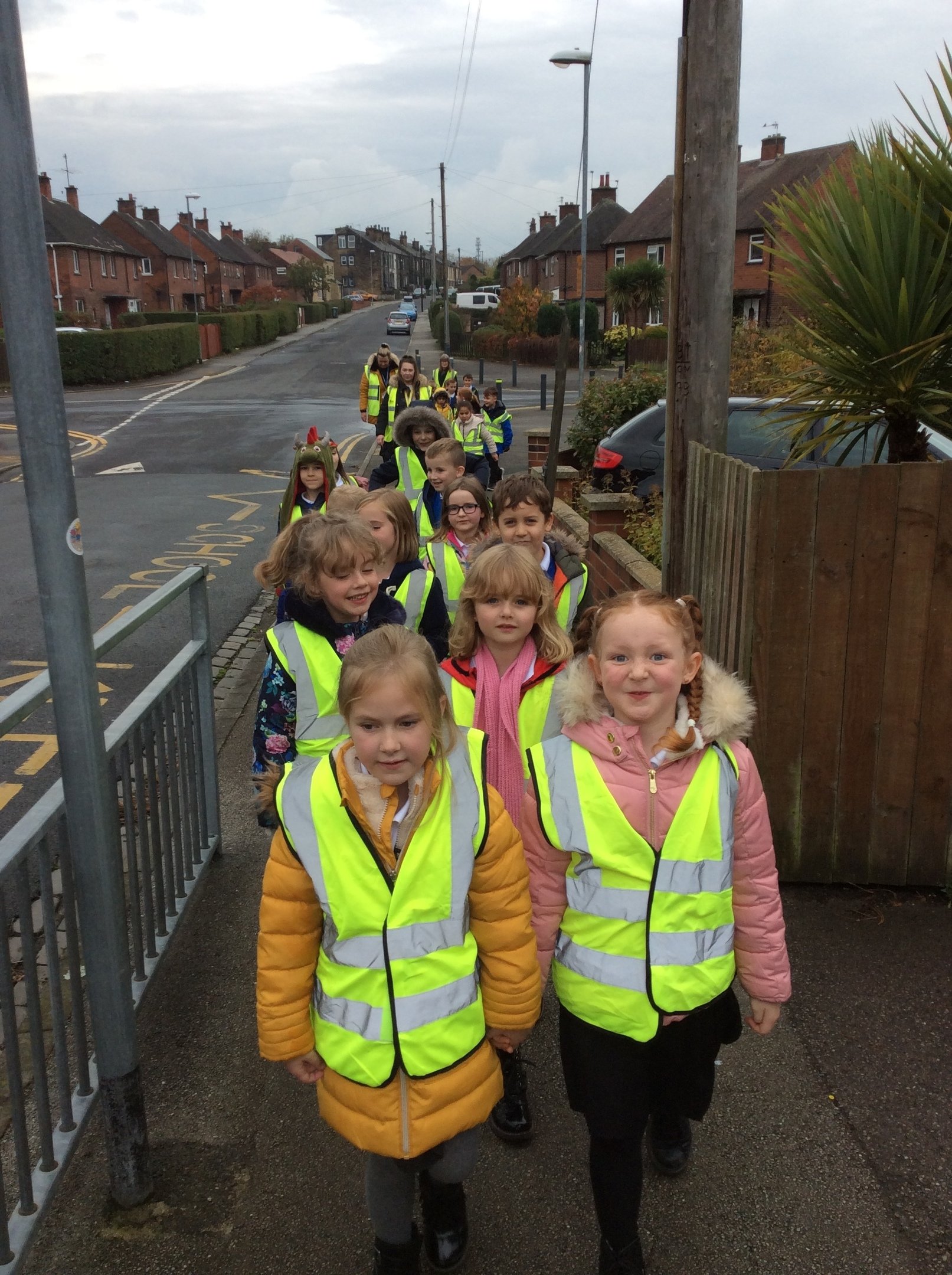 ---
morleya on: YEAR 2 NEWS
Over the last few weeks the children have been working really hard on place value in Maths. We are very impressed on how well they have remember some of the work they learnt in Year One. Last week they learnt about partitioning a two digit numbers using the part-whole model.
---